CAD EYE has been developed utilising AI deep learning technology to support endoscopic lesion detection and characterisation in the colon.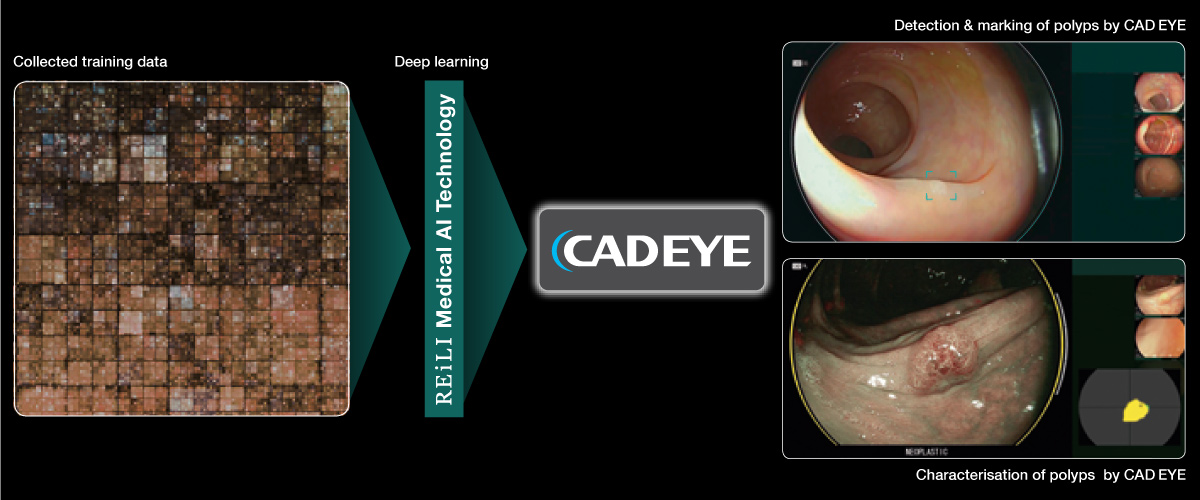 CAD EYE is aimed to improve the real time polyp detection rate to expert level, helping to recognise flat lesions, multiple
polyps simultaneously, as well as any lesions at the corner of the image. CAD EYE Detection is possible with White Light and LCI
(Linked Color Imaging) mode.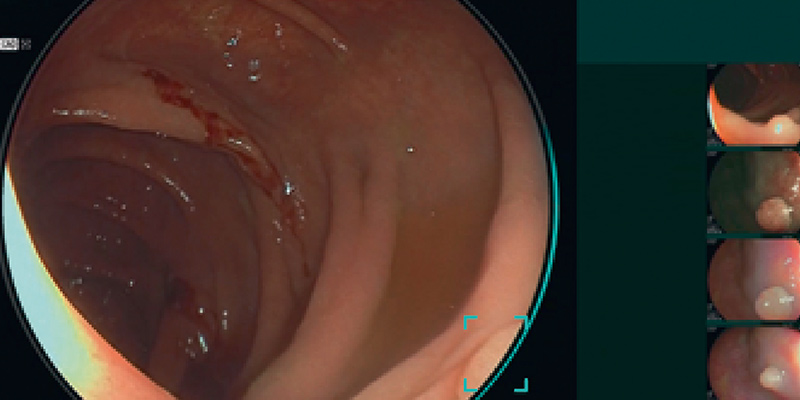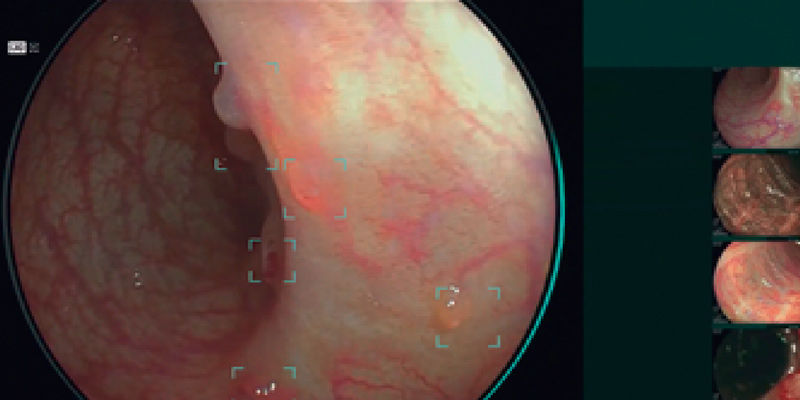 The interface does not interfere with clinical images and minimises required eye movement.

Once a suspected polyp is detected by CAD EYE Detection (WLI or LCI), CAD EYE Characterisation – in combination with BLI –can support endoscopists in the diagnosis of the polyp. This function analyses in real-time and without freezing or zooming if a polypis hyperplastic or neoplastic, which is visually indicated by the use of different colour codes in the Position Map.