Ultrasound Radiology
Radiology from head-to-toe requires a combined effort. Which is why our ultrasound solutions are here to make your life easier.
Modern radiology requires skilled, multidisciplinary collaboration – and imaging solutions. You can rely on our diagnostic and interventional ultrasound solutions to cover it all: from early disease detection to guidance during interventional procedures. Whatever your clinical challenges, our innovative, AI-based technologies with advanced features have the flexibility to meet your needs. The result: you can adapt your ultrasound for each patient – diagnosing, treating and following up more effectively.
Examine every patient with confidence based on outstanding image clarity and penetration.
Assess the conditions in all stages of chronic liver disease with our specialised liver package.
Discover our complementary tools for musculoskeletal and small parts examinations.
Improve early diagnosis, treatments and follow-up in breast examinations with our innovative solutions.
Treat your patients with cutting-edge and reliable solutions that guide you in interventional procedures.
Boost your productivity using AI-powered operability and ergonomic design.
Benefit from fatigue-free scanning with our lightweight, ultrasound probes, including our multitasking CMUT.
Choose a solution that fits your needs, with tailored solutions from premium to economy.
Our versatile ultrasound solutions suit all patients and budgets, in both public and private healthcare. So how can we support you and your patients today?
Ultrasound is, of course, an indispensable real-time diagnostic tool in today's clinical practice. Its non-invasive nature enables a fast, stress-free examination for your patients. And when combined with our high-quality technologies for pure and very sensitive imaging, the results are clear to see: the ability to study structures inside the human body with amazing clarity – and easy and reliable image interpretation for each specialty.
Our powerful image processing brings a new perspective to patient care by combining parallel beam forming and auto focus adjustment. Your system automatically and continuously adjusts the ideal focusing at all depths for each patient. With excellent B-mode resolution, you'll obtain clear, homogenous images for all your patients, enabling a quick, easy and detailed clinical assessment.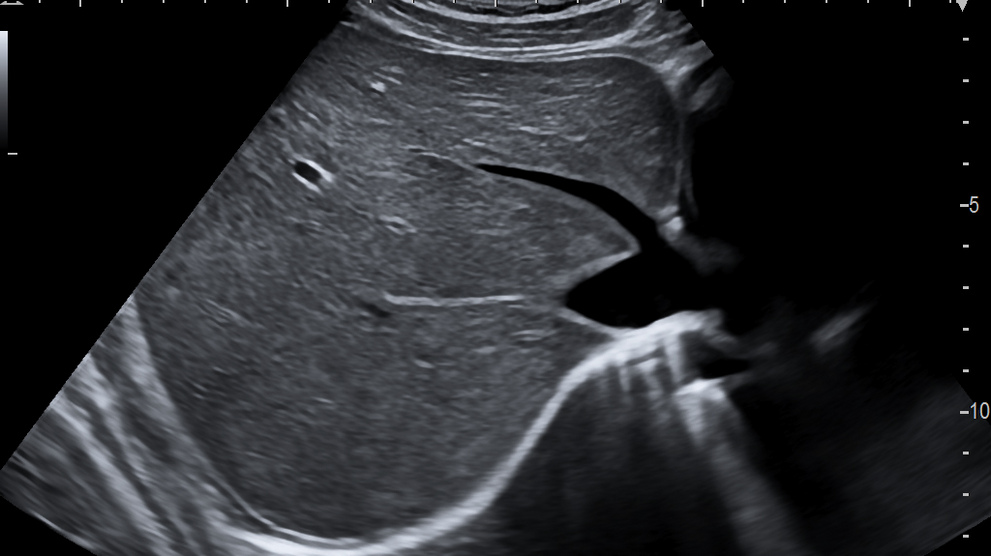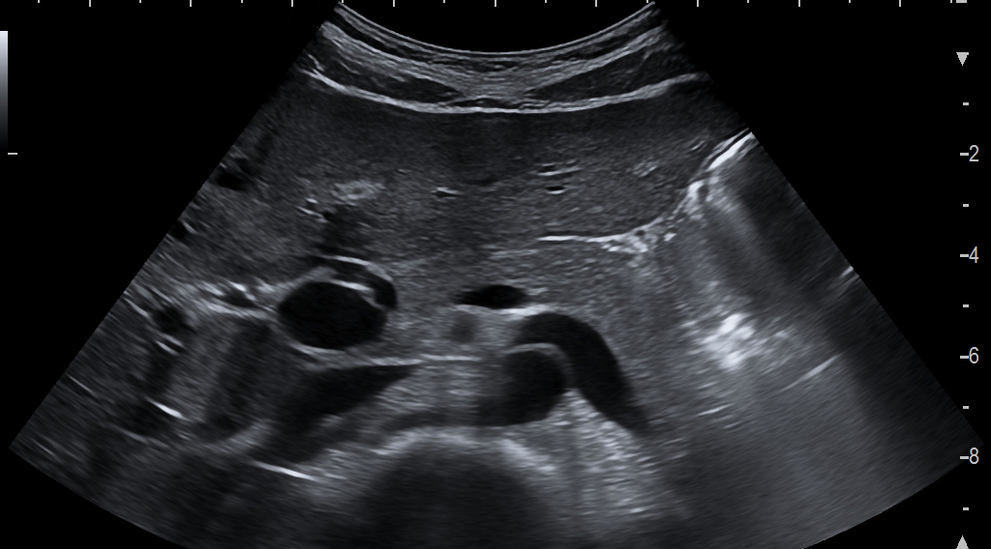 Take it to the edge with personalised imaging that identifies lesions earlier
There's more than one way to examine the human body. Switch on our Carving Imaging to pinpoint even the lightest echoes across the ultrasound image. You'll get crystal-clear, sharp B-mode images with high resolution; plus the ability to accentuate the most subtle differences and emphasise boundaries around organs – helping you identify lesions early.
Now you can see vessels you've never been able to spot before – with our high resolution eFLOW and new DFI mode. They drastically improve the visualisation of very slow vessels, highly dynamic blood flows with high frame rate as well as clear and accurate information on blood perfusion.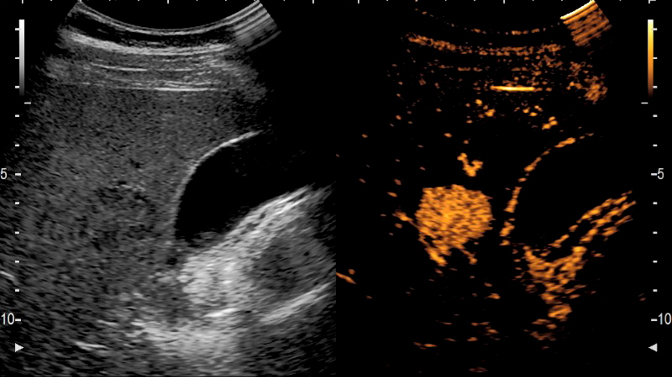 Improve tissue characterisation and vascularity assessment with contrast imaging
We know that to diagnose and treat abdominal lesions with confidence, it's vital to understand tissue structures and vascularity in detail. It's why our contrast-enhanced ultrasound provides valuable insights when looking at focal lesions in the liver and other organs. High spatial resolution delivers a clearer visualisation of deep structures – with wideband pulse inversion and tissue reduction techniques that help you look as closely as possible.
Tackle all challenges in diagnostic radiology with one probe.
Experience the future of ultrasound transducers with our innovative CMUT: a linear matrix probe incorporating the highest resolution, penetration, and a super-wide frequency bandwidth. Using the latest silicon-based ultrasound technology, it acoustically matches with the human body, delivering a multi-tasking one-probe solution. And if you want to reach the next level, try combining it with advanced modalities, like elastography, eFLOW, DFI and fusion imaging.
For chronic liver diseases like NAFLD, NASH, fibrosis, cirrhosis and hepatitis it's essential to accurately stage the level of progression. Which is why we offer a quick, reliable and comprehensive liver elastography package with non-invasive and quantitative ultrasound techniques: enabling you to diagnose the liver disease with precision.
Avoid complex procedures like biopsy or MRI with our easy-to-use shear wave ultrasound measurement SWM. You can assess liver stiffness with highly accurate quantitative information. Our reliability index is a unique feature which identifies the reproducibility of the measurement – enabling you to accurately stage the level of fibrosis.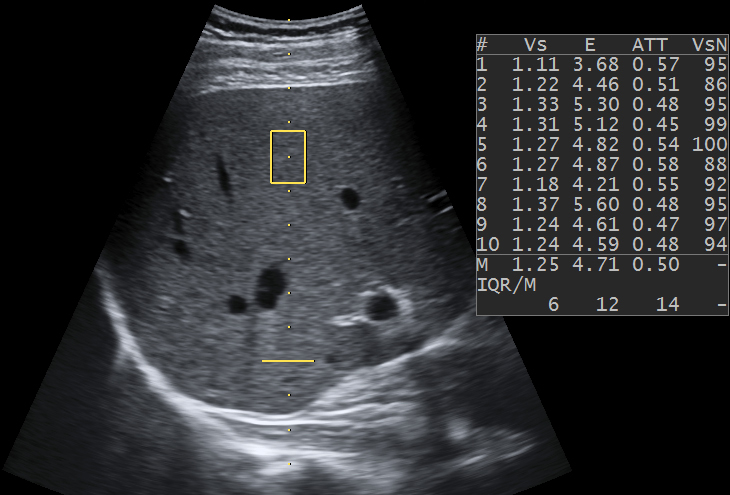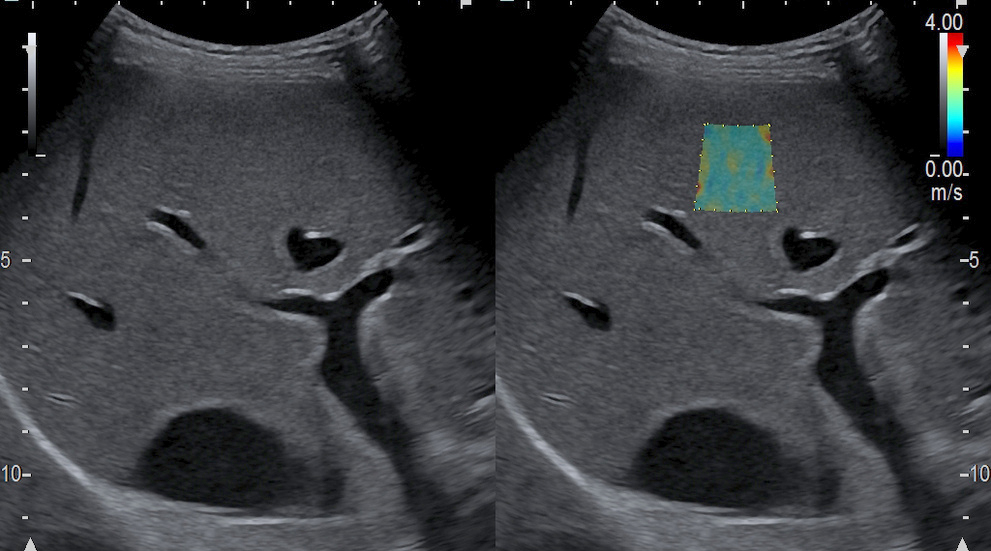 Visualise liver fibrosis in real-time, with our colour-coded elasticity map
Easily quantify liver tissue elasticity – and visualise it in real time with our 2D Shear Wave Elastography. It combines multiple quantitative values into one single colour map on the B-mode image. With its wide field of view and ability to set multiple sample points, you can achieve a precise scoring of the fibrosis level in a non-invasive and reliable way.
Excessive fat in the liver may trigger hepatic steatosis, which can lead to a serious cirrhosis. Now you can use our innovative ATT measurement to score the level of fatty infiltration, using the attenuation coefficient. It's easy, fast and non-invasive, delivering reliable data for your assessment. Furthermore, you can combine ATT with shear wave measurement for a complete multiparametric approach to chronic liver disease management.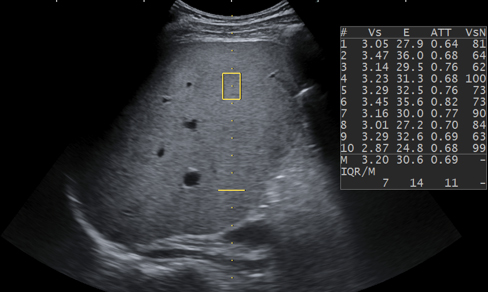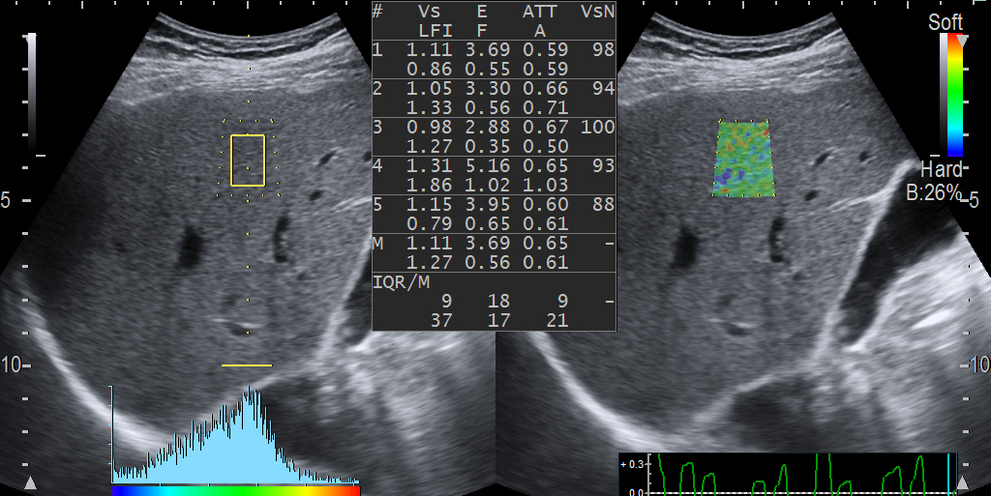 An all-in-one solution for comprehensive assessment of liver disease
Understanding your patient's liver condition as a whole takes multiple measurements. With just one click, thanks to the new Combi-Elasto feature, save time and obtain data from shear wave elastography, attenuation and strain elastography measurements. Then, assess disease progression with indexes covering inflammation, fibrosis and steatosis for a differential diagnosis of chronic liver diseases.
Ultrasound is a useful, quick and cost-effective way of evaluating both small parts and the musculoskeletal system – and then guiding their interventional procedures. We help you achieve it with excellent image quality, highly sensitive colour modes and complimentary tools. Combine this with our wide range of ultrasound probes and you can tackle whatever challenges come your way.
Musculoskeletal and small parts examinations cover a variety of anatomical structures and multiple probes. Which is why you need versatile technology – like our innovative CMUT: a linear matrix probe incorporating the highest resolution, penetration, and a super-wide frequency bandwidth. Using the latest silicon-based ultrasound technology, it acoustically matches with the human body, enabling a one-probe solution; and if you want to take it to the next level, try combining it with advanced modalities, like elastography, eFLOW, DFI and fusion imaging.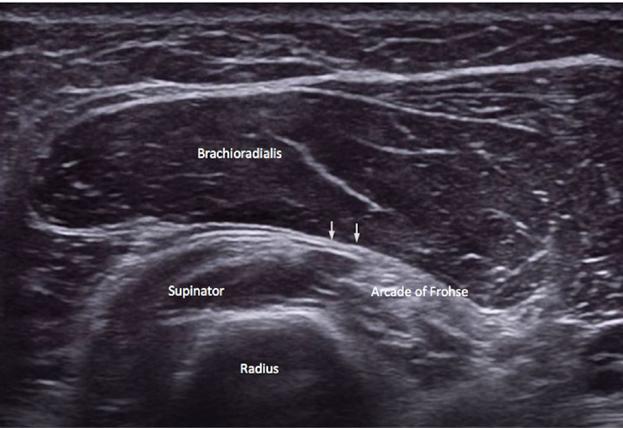 Penetrating the voluminous muscle of an injured sportsman; depicting the tiniest nerves in an arm; monitoring the tendons during a dynamic examination…all have one requirement in common: the need for ultrasound imaging at the highest resolution. This is why our powerful imaging processing technologies enable you to obtain crystal-clear images with excellent in-depth penetration.
When studying vascularisation you're faced with very small vessels (for example, when checking for signs of an inflammation in a finger joint or characterising the structures within and around a thyroid lesion). Now you can see vessels you've never been able to spot before – with our high-resolution eFLOW and new DFI imaging.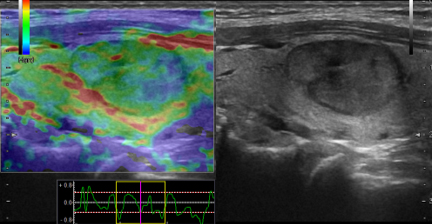 Now you can quickly see tissue elasticity on a colour map with our strain elastography. It gives you a closer look at the  biomechanical properties of muscles and tendons – and helps with follow up during the recovery process. This technology also enables you to differentiate between benign and malignant lesions in the thyroid, testes and other superficial structures. We were the first company to launch an elastography solution (back in 2003) – and we continue to improve this feature for your benefit and the benefit of your patients.
Small yet complex interventions like FNA biopsies, infiltration or ablation treatment require dedicated ultrasound tools. Which is why we developed functions that support you from beginning to end. In fact, you can plan the strategy, enhance the visibility of the needle and fuse ultrasound images using MRI and CT for superior guidance: a multimodality approach for accurate procedures and improved patient outcome.
Every patient is different – and so are their soft tissue breast, underarm and lymph node examinations. We know you need to make the most of every minute needed to screen your patients. To help you spot any suspicious signs quickly, we offer various ultrasound tools tailored to the needs of every woman.
With our premium image quality and Carving Imaging mode, you'll get  precise and sharp visualisations of the breast. Clear delineation of tissue structures will give you a better understanding of what you're dealing with. Meanwhile, the image stays realistic, without losing signs due to over-processing. You can detect shadows around lesions; see if it's fluid or solid; or confidently guide a cytology needle for biopsy.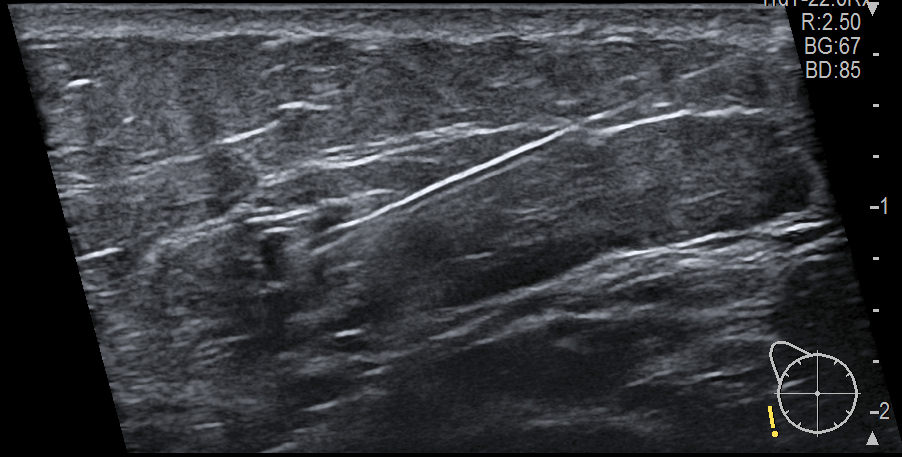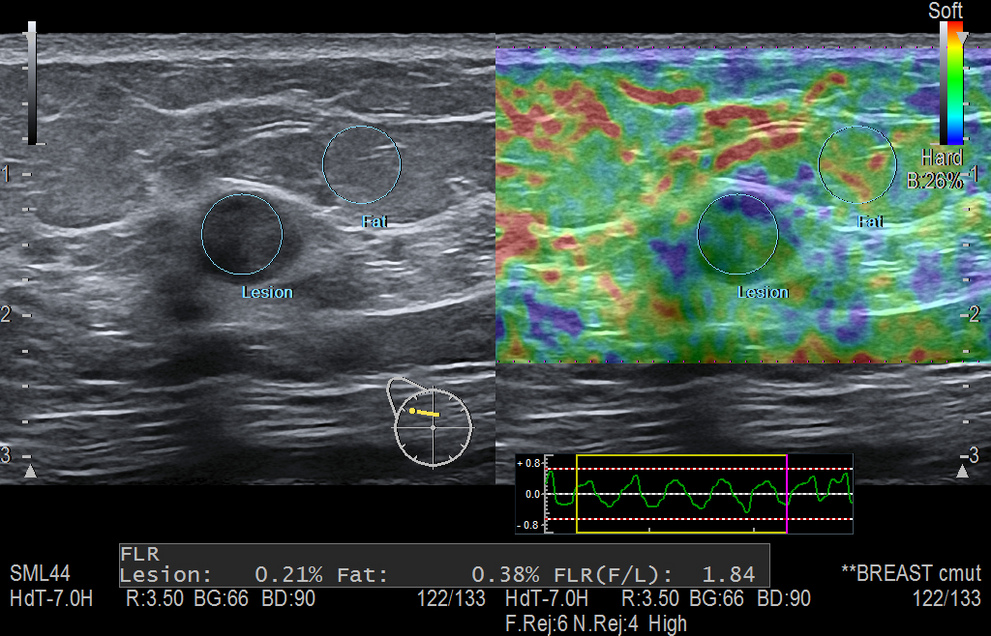 Understand tissue elasticity and differentiate between benign and malignant lesions on a colour map according to the Tsukuba or BI-RADS scale. The system automatically identifies the region of interest, and you can calculate strain ratio or fat and lesion ratio (FLR) with a single click. We were the first company to launch an elastography solution (back in 2003) – and we continue to improve this feature for your benefit and the benefit of your patients.
Guide your treatment steps by assessing vascularity both inside and around suspicious areas – including the viewing of tiny and slow vessels with our eFLOW and DFI imaging mode. It will not only help you characterise the lesion, but also to plan a tissue sample biopsy without causing a haematoma (and the possible delay of the procedure). And to monitor flow patterns in more detail, you can apply Contrast Imaging – before, during or after treatment.
Compare your patient's MRI images with real-time ultrasound to get a complete, conclusive confirmation of the lesion location. You can plan preoperative markings or needle paths; increase precision in interventional procedures; and monitor treatment success after chemical therapy.
Save yourself the hassle of changing probes with our wideband CMUT. It helps you view the entire breast, from the skin to the pleura, ribs and thoracic wall in perfectly clear detail – regardless of its size, or the thickness and density of the mammary gland. Even difficult breasts (like  type IV density, post-operative or large volume) are easier to scan. CMUT will not only increase your level of precision and diagnostic understanding, but also save you time and costs by using just one probe for the whole examination.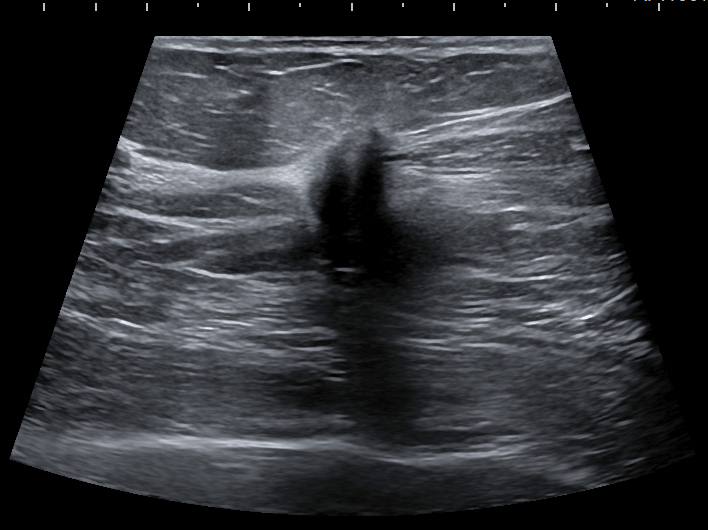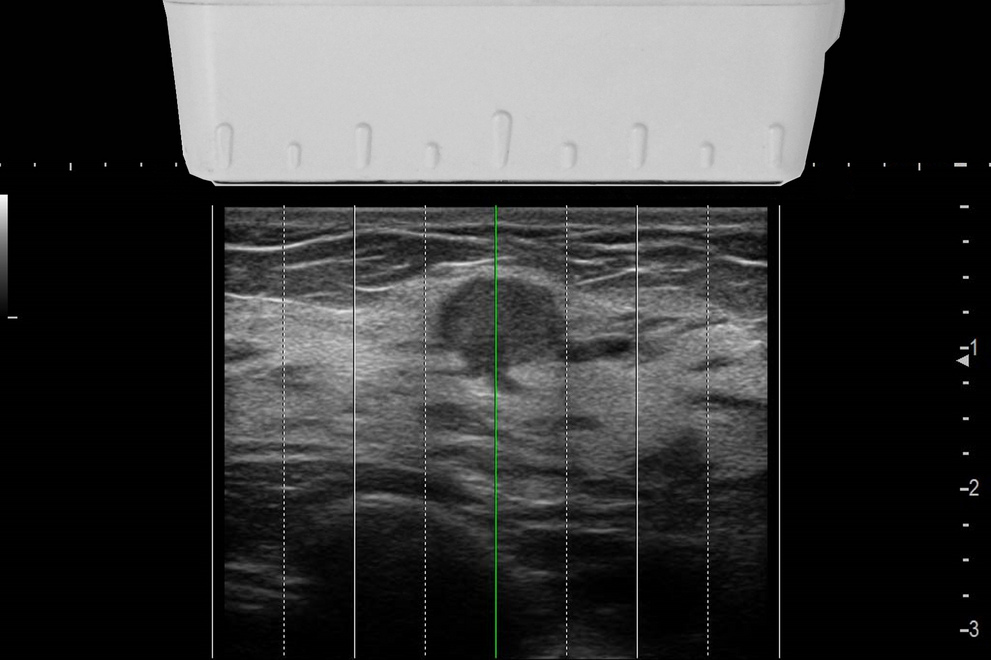 Thanks to physical markings on the transducer head, you can easily paint mark-ups onto the breast skin prior to a surgery or interventional procedure. This gives you a useful positional relation between the organ and the probe; while the corresponding lines are displayed on the B-mode image. This means that you'll know exactly where you are during image-guided biopsies and other procedures.
Image-guided techniques open the way for minimally invasive procedures – which is where high-quality visualisations help you navigate your needle through biopsies, ablations and other complex treatments with greater precision. Our ultrasound solutions are easy to use and radiation-free, with real-time monitoring. The result: trustful diagnostic outcomes with less patient stress.
Why not combine existing CT, MRI, PET-CT and ultrasound images with real-time ultrasound scanning – and get the best of both modalities? You can use our RVS throughout the entire disease cycle, from detection to procedure guidance and treatment evaluation. Simply plan your strategy by comparing the lesions from different perspectives; guide the needle during interventions with extreme precision; and then follow up on the outcome. You can also add various imaging modes to gain even more insight, including colour, CEUS or elastography.
Our RVS not only synchronises the real-time ultrasound image with your other chosen modality; it does it completely automatically with just one click – and all with high precision. You can even compensate for small patient movements during the examination with a body motion tracking device that delivers highly accurate and fast image combinations – helping you throughout the procedure.
When performing an ultrasound-guided interventional procedure, the needle shaft can sometimes bend outside of the body – resulting in a mismatch of the actual tip location compared to the projected path of the software. Our unique Needle Tracking function solves this problem by directly locating and tracking the tip of the needle – giving you full control of the needle path so that you hit your target and perform reliable biopsies and treatments.
Radiofrequency ablation procedures need extremely precise needle targeting to avoid damaging healthy tissue. So, we created specialised simulations that plan ablations while considering puncture paths and electric field distribution. With our 3D Sim-Navigator you can simulate multiple needle paths, analyse their positional relationship (even in the orthogonal view) and register the setting for use during the actual procedure. E-field Simulator estimates the electric field ablation area of each needle, helping you to effectively narrow-down your treatment area.
Our biopsy probes help you locate abdominal lesions with precision and then guide direct access. With firm insertion control, you no longer need to navigate around the lateral rib position to find your way. With C25P, you can simply insert the needle through a cut-out in the centre of the probe at three different puncture angles. Detach the probe from the needle after hitting its target with a single action. And you can even minimise the blind zone after insertion and benefit from an embedded RVS sensor by using our micro-convex C23RV.
Performing abdominal lesion biopsies requires a detailed understanding of tissue structures and vascularity – which is where we can help. You'll benefit from extra imaging criteria with our contrast-enhanced ultrasound, using either wideband pulse inversion or tissue reduction techniques. You can display the B-mode and the contrast image side by side in real-time; show the biopsy guidelines; and individually adjust parameters. And with Motion-compensated Accumulation Imaging you can customise your protocols for destruction /replenishment.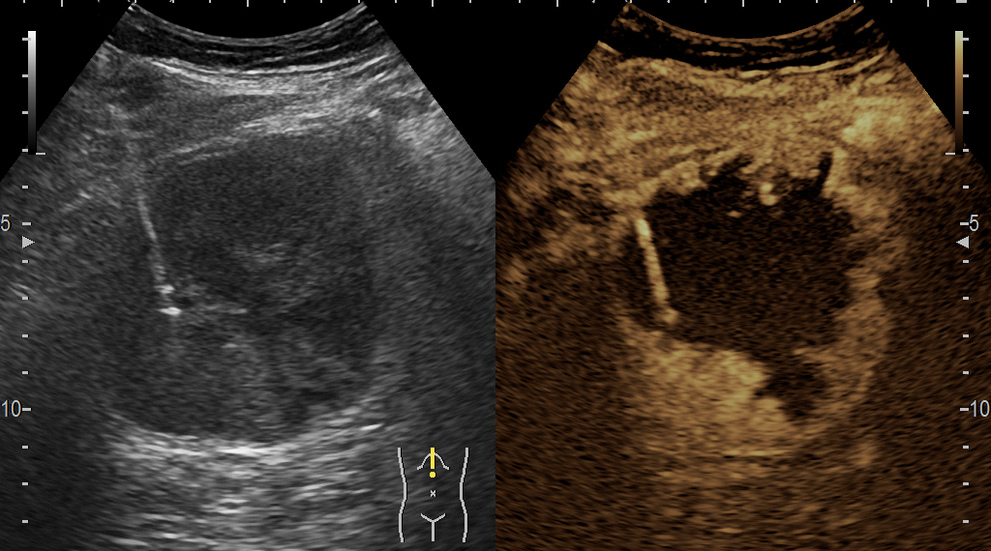 Looking after the day-to-day basics in a busy clinic can be a challenge. Which is why we incorporated automated features and ergonomic designs into our solutions – to manage them for you.
When it comes to speeding up your exams, increasing accuracy and reducing your own stress…just let the system take the strain.
Fuelled by Big Data, your system automatically works for you in the background – detecting the best frames, conducting key measurements and accelerating scans. Complex and time-consuming tasks become simple, enabling you to focus on your image interpretation.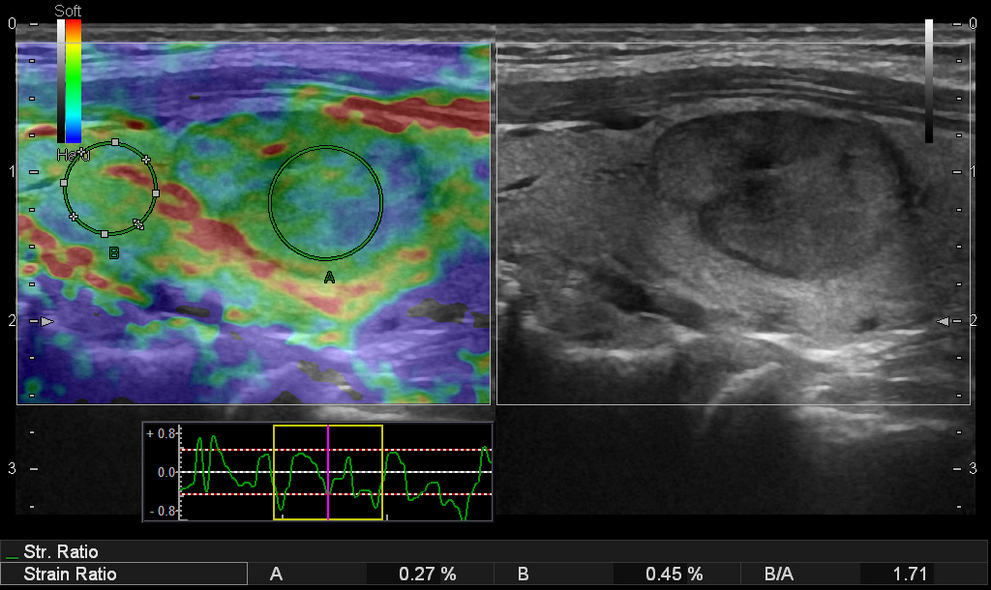 Now you can establish standardised scanning protocols for various types of examinations – thus ensuring that all operators are on the same page. Our Protocol Assistant guides you through a series of defined steps, detecting any omissions or potential mistakes. You can even automatically derive the same imaging parameters simply by clicking on a reference image. So why wait? Start increasing efficiency and accuracy today.
Because reporting is such an important and complex aspect of an ultrasound examination, we made sure that all our solutions do it automatically – by transferring all measurement results into a standardized report. With just one click you can easily track and manage your patient's history; share the report in multiple formats on various devices; or import it into third-party reporting platforms.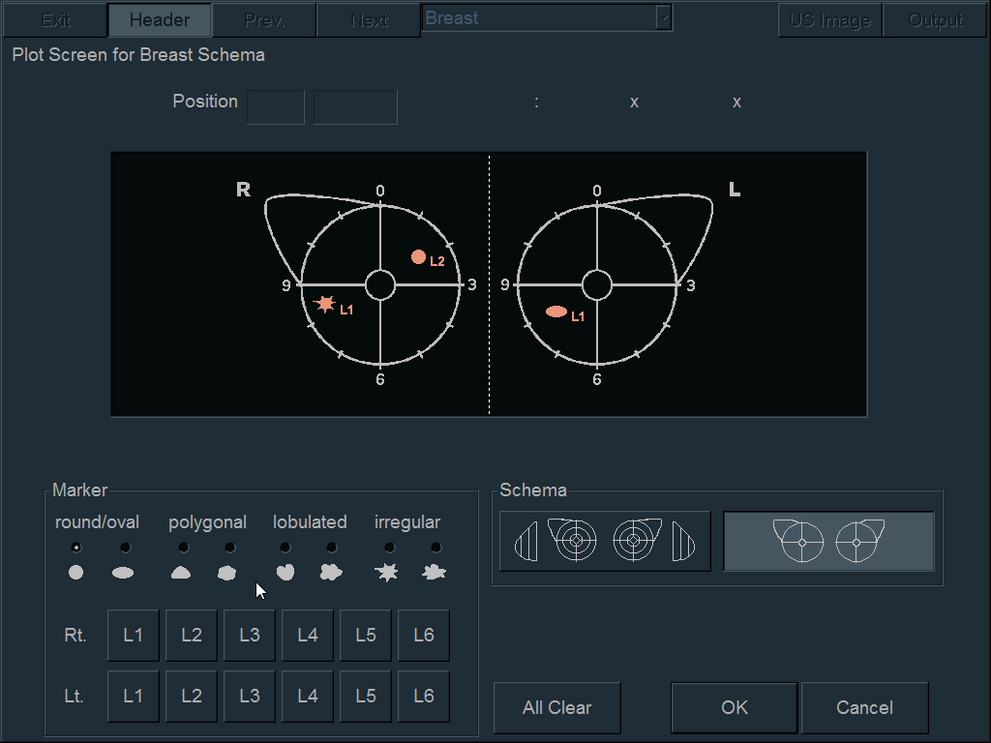 Improve posture (and productivity) with the comfortable solution
Many sonographers suffer from work-related musculoskeletal disorders due to the unnatural posture required for a long day of scanning. Our platforms are designed with the latest ergonomic standards in mind: with large monitors, 360° flexible arms, and adjustable operator panels. You can customise your work environment according to your needs and examination type – thus ensuring a healthy posture with less fatigue and injuries.
We know that no two clinics are the same. Your specific needs require a tailored solution: clinically, financially and ergonomically. Which is why we'll work with you to find the ideal fit for your facility – from entry-level to premium advanced technologies.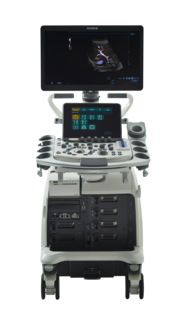 The next evolution in ultrasound,
designed for high expectations.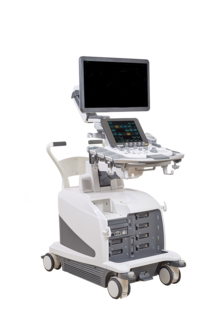 Advanced diagnostic performance
at a flexible price.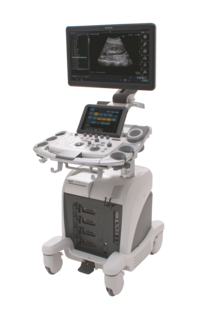 Expertly designed
to optimize productivity.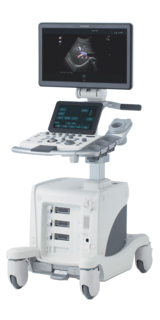 Compact entry model
with shared usability.
Whatever you need, our broad family of highly functional probes can deliver it – from 3D obstetrics and gynaecological imaging to transvaginal, convex or linear imaging. These very lightweight devices fit perfectly into your hand – for a fatigue-free scanning day.
FUJIFILM Healthcare Radiology - C252 Convex Single
Convex SingleCrystal 6 - 1 MHz 70° FOV 50mm Radius
FUJIFILM Healthcare Radiology - L55 Linear
Linear 13 - 5 MHz 50mm Width
FUJIFILM Healthcare Radiology - L64 Linear
Linear 18 - 5 MHz 38mm Width
FUJIFILM Healthcare Radiology - L441 Linear
Linear 12 - 2 MHz 38mm Width
FUJIFILM Healthcare Radiology - SML44 Matrix Linear
CMUT Matrix Linear 22 - 2 MHz 38mm Width
FUJIFILM Healthcare Radiology - C41V1 Transvaginal
Transvaginal 10 - 2 MHz 200° FOV 10mm Radius
FUJIFILM Healthcare Radiology - C25P Biopsy Convex
Biopsy Convex 5 - 1 MHz 70° FOV 50mm Radius
FUJIFILM Healthcare Radiology - C23RV Micro Biopsy Convex
Micro Biopsy Convex 6 - 1 MHz 70° / 110° FOV 25mm Radius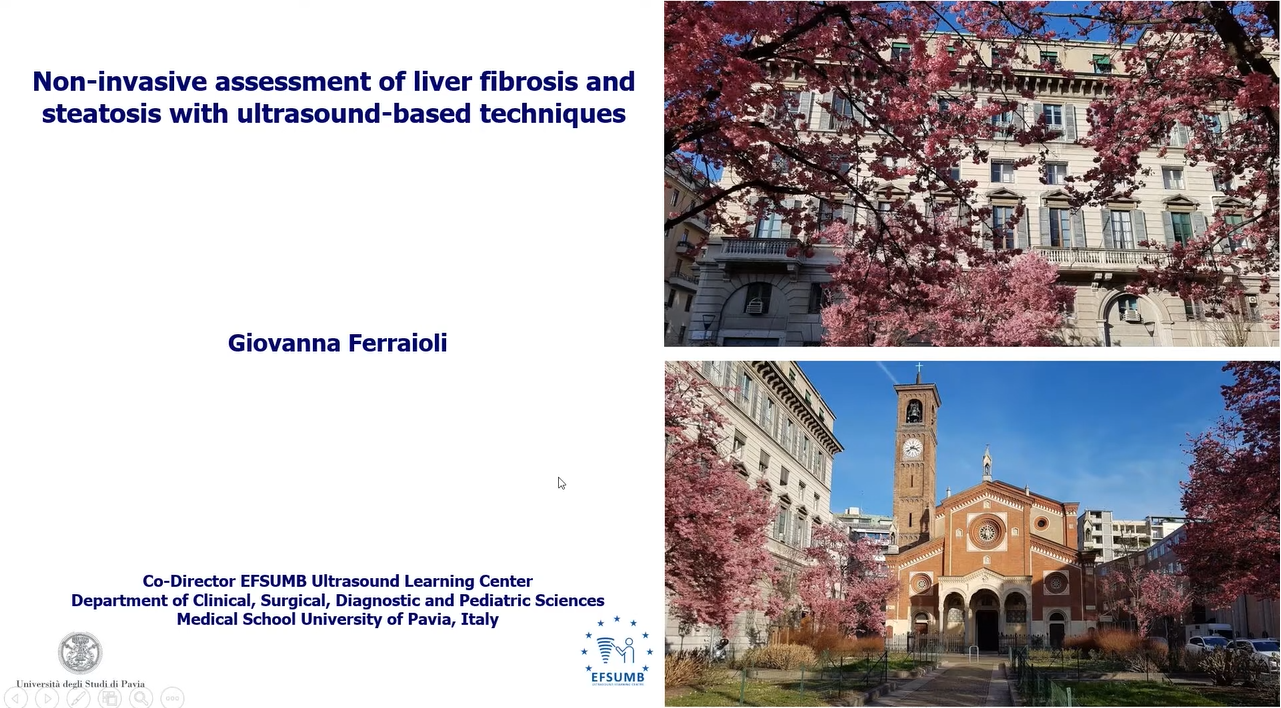 Dr. G. Ferraioli, IRCCS San Matteao Hospital, Italy