Are you looking for a reliable partner in your OR?
Then start to improve patient outcome with our crystal-clear visualisation and precise guidance before, during and after interventional procedures. Our ultrasound solutions integrate seamlessly into your surgical workflow, presenting an efficient, cost-effective, real-time and high-resolution imaging tool – with the necessary flexibility to adapt to your strategy.
Get a clear picture with our superior ultrasound image quality.
Enrich your interventions with advanced features like fusion and contrast imaging.
Sense direct feedback with finger-grip probes during open HPB surgeries.
Perform minimally invasive procedures with high resolution laparoscopic ultrasound.
Find maximal flexibility with our robotic drop-in probes.
Assess Colorectal findings prior, during and after surgery treatment
Control your patient's status with ultrasound-guided regional anaesthesiology.
Precise intraoperative ultrasound guidance for critical decisions – fast.
Combine highest ultrasound image quality with dedicated intraoperative probes and imaging features. Obtain quick and reliable information for all the steps of the procedure – from evaluating the condition, planning the strategy, guidance during the intervention up to validation of the outcome.
IOUS is an indispensable tool for all surgeons who want to perform hepatobiliary-pancreatic surgery at the highest level. Our intraoperative probes deliver the clearest images of even difficult-to-reach areas with a direct, tactile feedback. Combine this with advanced imaging modes to make informed operative decisions – for best patient outcomes.
Sense resection guidance in real time with our finger-grip probes
Originally designed for open surgery with renowned liver surgeon Prof. Masatoshi Makuuchi, our micro-convex probes can be easily griped between two fingers to allow palpation while scanning. The small bodies give you a direct sense for the tissue, and easily fit into a small operating field. Equipped with advanced imaging modes, they help you to guide resections in real time, and detect lesions during hepatic and pancreatic surgery.
For a wider field of view over large areas, make use of our T-shaped linear probes. Specifically designed for open surgeries, you can clearly visualise and follow anatomical structures and blood flows, easily interpret the scan plane and facilitate ablations. All the while Trapezoid, a virtual convex mode, further enlarges your field of view while maintaining the high resolution of the linear array.
Our IOUS probes incorporate cutting-edge imaging modalities to help you succeed with better surgical outcomes: highly sensitive Colour and Doppler modes to visualize blood flow; contrast-enhanced ultrasound to stage tumours; elastography to differentiate tissue elasticity; or fusion imaging guidance with MRI and CT. Understand your patient's status from various angles and make sure to know all you need to know during your procedure.
Step up to the next level of intraoperative navigation and guide your exact way through the body with our fusion imaging RVS. Combining CT, MRI or PET with real-time IOUS will help you locate lesions and target your liver resections with great precision. Adjust your preoperative strategy directly in the OR – for safe and accurate resection tailored to your patient.
Synchronize a reference image (from previous CT, MR, PET, or US scans) with live IOUS from our finger-grip probe with just one click. This enables you to guide your resection with great accuracy directly in the OR, and locate difficult-to-see structures – for example disappearing lesions after chemotherapy. Even complex liver resections or ablation treatments become easier, safer and more accurate.
Combine fusion with other imaging modes in your real-time ultrasound scan. Switch on Colour Flows and Elastography, or enhance microvasculature with contrast agents to obtain a complete understanding of your patient's condition. This truly multiparametric intraoperative solution will help you to be more efficient, with accurate positioning of RF ablation needles. Stay flexible, react quickly and make informed decisions.
Integrate your pre-operative planning, including all anatomical information and volumetry done with Synapse 3D Liver Analysis*, into our fusion imaging solution. With this unique combination, you can reference clearly and in real time all resection lines, lesions and margins for a safe and accurate guidance through this complex procedure.
*Liver Analysis module from Synapse 3D is a product of Fujifilm Medical Co., Ltd in Japan.
Our flexible and easy-to-use laparoscopic ultrasound probes support efficient keyhole surgeries in HPB, urology, coloproctology, gynecology and more. And here, less is more: less patient trauma, less complications, less scarring and less recovery time – for better patient outcome.
See beyond the surface into the organ anatomy with our laparoscopic probe. Its linear array allows firm contact with the organ, so you can overcome the lack of tactile sensation and capture immediate, real-time feedback throughout the procedure. At the same time, high-resolution imaging clearly differentiates tissue structures to locate lesions, and very sensitive Colour and Doppler modes help you to obtain detailed vascular information.
Articulate the tip of the probe in four different directions. This flexibility – combined with a slim body that easily fits through a trocar – allows you to investigate the operation site from any angle. Localize tumours, grasp the positional relationship with surrounding vessels or search for residual lesions. All the while Trapezoid, a virtual convex mode, enlarges your field of view while maintaining the high resolution of the linear array.
Our laparoscopic probe incorporates cutting-edge imaging modalities to help you succeed with better surgical outcomes: apply contrast-enhanced ultrasound to stage tumours; and use elastography to differentiate tissue elasticity and improve lesion characterization. You can understand your patient's status from various angles and make sure to know all you need to know during your procedure.
The advantages of robotic-assisted surgeries are evident: steady, small, flexible, objective and accurate, improving the outcome of delicate procedures. Seamlessly integrate our drop-in ultrasound probes to identify key landmarks and guide successful treatment – with direct control, great precision and dexterity.
Ultrasound plays a key role in coloproctology for assisting the physicians prior, during and after a colorectal surgery. Combining high-end imaging technologies with our 360° electronic probe you get superior tools for accurate assessment and diagnosis of anus, rectum and colon pathologies with high confidence and great sensitivity. It helps planning the best therapy approach, and to follow-up the recovery process, enabling a safe and optimal patient's outcome.
Ultrasound-guided blockage of peripheral nerves has refined many techniques in the routine practice of anaesthesiologists. From finding optimal vascular access to guidance of the needle to the target nerve and monitoring patients with TEE probes  – our high-resolution and easy-to-use ultrasound solutions are your quick and efficient partner to help make surgeries safer.
Navigate the local anesthetic directly to the target nerve by guiding your needle with our high-quality ultrasound imaging. Observing the surrounding anatomy and blood vessels in detail will help you to avoid damaging other structures on your needle pathway. And with our needle emphasis technology, you always know exactly where you are – and target even the smallest sensory branch nerves.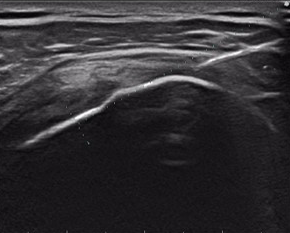 The highest image quality and hemodynamic analytics of our TEE probe help you notice physiologic changes during a surgery early, so you can react in a timely manner. In addition, you can monitor blood flow in detail with highly sensitive Doppler and Colour modes. This is especially beneficial in patients with a known cardiovascular disease who need diligent attention when undergoing anaesthesia.
Whatever you need, our family of highly functional probes can deliver it – from quality 2D cardiac images to 3D data; and from fetal heart assessment to pediatric and adult screenings. These extremely lightweight devices fit perfectly into your hand – for fatigue-free scanning, all day.
C42T
Convex Intraoperative Fingergrip T-Style 10 - 3 MHz 65° FOV 20mm Radius
C42K
Micro-Convex 10 - 4 MHz 65° FOV 21mm Radius
L44K
Linear Side-fire 14 - 2 MHz 42mm Width
L46K1
Linear Side-fire 14 - 2 MHz 63mm Width
L53K
Linear Hockey Stick 15 - 3 MHz 25mm Radius
L44LA
Laparoscopic Linear 13 - 2 MHz 36mm Width
L43K
Drop-in Linear 12 - 2 MHz 26mm Width
L51K
Drop-in Linear 15 - 3 MHz 13mm Width
S3ESEL
2DTEE 8 - 2 MHz 90° FOV 14.0 mm diameter
L64
Linear 18 - 5 MHz 38mm Width
R41R
360 Radial 10 - 5 MHz 12 mm diameter 19 cm length
We know that no two clinics are the same. Your specific needs require a tailored solution: clinically, financially and ergonomically. Which is why we'll work with you to find the ideal fit for your facility – from entry-level to premium advanced technologies.