Heart disease pathologies can be slow in showing their signs. Early detection is key – and our dedicated cardiovascular ultrasound solutions help you achieve it by providing highly specialised and detailed information on cardiac function and the connecting arterial system.
So how does getting to grips with the details help you understand the bigger picture?
Reduce the risk of missed diagnosis with superior ultrasound image quality.
Detect early signs of heart failure with our hemodynamic analytics package.
Get quick and consistent measurements with AI-supported automisation.
Diagnose structural heart disease using 3D/4D visualisations.
Benefit from highly specialised and unique quantification tools for vascular assessment.
Examine all generations – from fetal to pediatric to adult – using lightweight ultrasound probes.
Achieve all this with solutions tailored to your unique needs, from premium to economy.
Get to your next level in cardiovascular imaging – with extensive analytics for the heart and vessels.
Above all, our cardiovascular solutions for ultrasound are based on excellent image quality. The interplay of image processing, probe technology and superior image optimization help capture the subtlest of signals. Which means you can see the cardiac and vascular anatomy in detail – for a confident diagnosis.
Heart defects affect patients of all ages, from the fetus to the 100-year old senior. While each have their own challenges in detection and treatment, the one critical requirement is image quality. Which is why our premium ultrasound solutions support the assessment of cardiac function throughout your patient's life. One system – for clear images every time.
Heart failure is a prevalent medical condition and often comes along with hospitalization – impacting quality of life as well as healthcare costs. Now you can detect very early signs of heart disease with information gained from our hemodynamic analytics. This specialised package visualises and assesses cardiac blood flow from various angles, so you can base your decisions on grounded, clinical data – for accurate prognosis and patient treatment.
Discover how AI can empower your cardiac examination with our HDSI. Fuelled by Big Data, your system automatically works for you in the background – detecting the best frames, conducting key measurements and accelerating your scan. Complex and time-consuming tasks become simple – leaving you to focus on diagnosis and treatment decisions.
Add comprehensive clinical information with our high-power 3D/4D package and high-resolution 3DTEE and 3DTTE probes. Realistic ultrasound images help you look closely at cardiac anatomy and detect even small anomalies. Then you can analyse the data later on and conduct more detailed measurements for structural heart disease and valvular pathology cases.
Not only can you improve the visualisation of valve structures or the thrombus with our high resolution, realistic 3D/4D images. You can then use our 3DTEE and 3DTTE transducers to create high quality 2D images for clearly assessing the anatomy in the bi plane view. Access the 3D volume reconstruction offline after the examination to analyse the details for a confident diagnosis and process planning of your treatment.
For complex mitral valve pathologies like a prolapse, you need a detailed assessment to decide and prepare the right therapy. With 4D MV Assessment*, you can analyse and quantify its anatomy and movement. Set reference points on the 3DTEE image and automatically obtain important geometric measurements like annular dimensions, leaflet morphology or coaptation descriptions. Then use this data to help plan your patient's therapy and monitor the treatment response.
Use 4D LV-ANALYSIS* to assess the left ventricular function based on 3D speckle tracking. This innovative research approach displays the regional and global strain analysis via a 3D model of the LV that visualises the wall motions comprehensively; while a colour-coded bullseye highlights healthy and problematic areas in different segments. In all, it gives you a better understanding of wall motion anomaly and cardiac function.
The right ventricle can be difficult to assess in 2D ultrasound because of its position which is why most patients get referred for MRI. However, recent studies have shown that 3D echocardiography delivers similar results to MRI and it's quicker and easier. 4D RV FUNCTION* analyses and quantifies RV function for cases like pulmonary hypertension or right sided heart failure; and it enables you to combine 3D and 2D values including EDV, EDVi , ESV, ESVi , EF and SV, RVLS, TAPSE and FAC all from the same volume data set.
* Module from TomTec-Arena™, a registered trademark of TomTec Imaging Systems GmbH in Germany and the United States of America.
Early detection and prevention of cardiovascular diseases like diabetes or arteriosclerosis is especially essential because they can affect other organs as the blood travels through them. It's why we developed specialised tools for the morphological and functional assessment of vessels – giving you reliable data for a confident diagnosis.
Ultrasound-guided blockage of peripheral nerves has refined many techniques in the routine practice of anaesthesiologists. From finding optimal vascular access to guidance of the needle to the target nerve and monitoring patients with TEE probes  – our high-resolution and easy-to-use ultrasound solutions are your quick and efficient partner to help make surgeries safer.
Navigate the local anesthetic directly to the target nerve by guiding your needle with our high-quality ultrasound imaging. Observing the surrounding anatomy and blood vessels in detail will help you to avoid damaging other structures on your needle pathway. And with our needle emphasis technology, you always know exactly where you are – and target even the smallest sensory branch nerves.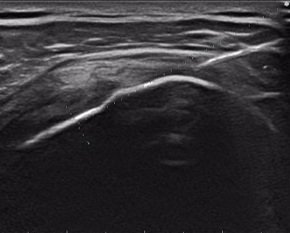 The highest image quality and hemodynamic analytics of our TEE probe help you notice physiologic changes during a surgery early, so you can react in a timely manner. In addition, you can monitor blood flow in detail with highly sensitive Doppler and Colour modes. This is especially beneficial in patients with a known cardiovascular disease who need diligent attention when undergoing anaesthesia.
We know that no two clinics are the same. Your specific needs require a tailored solution: clinically, financially and ergonomically. Which is why we'll work with you to find the ideal fit for your facility – from entry-level to premium advanced technologies.
Whatever you need, our family of highly functional probes can deliver it – from quality 2D cardiac images to 3D data; and from fetal heart assessment to pediatric and adult screenings. These extremely lightweight devices fit perfectly into your hand – for fatigue-free scanning, all day.
S121
Sector Single Crystalfor Paediatric and Adults 5 - 1 MHz 90° FOV
S31
Sector Single Crystal for Paediatric 9 - 2 MHz 90° FOV
S42
Sector Single Crystal for Neonatal 13 - 4 MHz 90° FOV
C252
Convex Single Crystal for Fetal 6 - 1 MHz 50mm Radius 70° FOV
MXS1
3DTTE for Paediatric and Adults 5 - 1 MHz 90° FOV
MXS2ESLL1
3DTEE 10 - 1 MHz 90° FOV 15.5mm diameter
S3ESEL
2DTEE 8 - 2 MHz 90° FOV 14.0 mm diameter
UST-2265-2
CW Doppler Pedoff 2 MHz
UST-2266-5
Independent Pencil Type 5 MHz
SML44
CMUT Matrix Linear for vascular 22 - 2 MHz 38mm Width
L441
Linear for vascular 12 - 2 MHz 38mm Width
C42
Micro-Convex for vascular 8 - 4 MHz 80° FOV 21mm Radius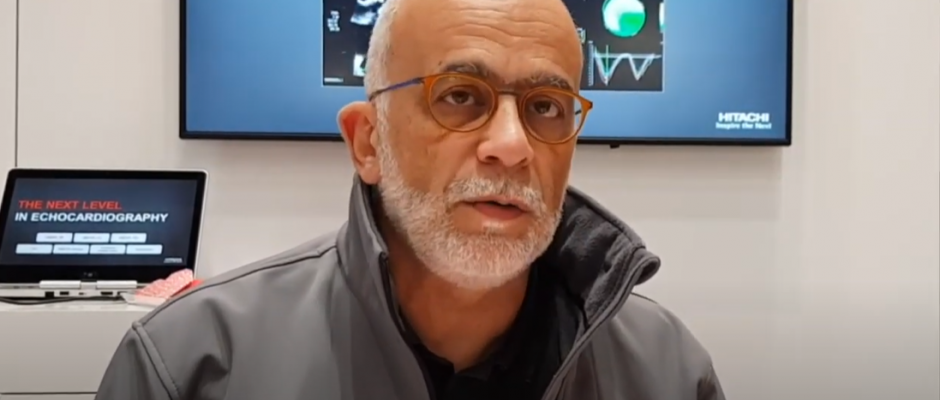 Prof. Paolo Trambaiolo, intensive cardiac care in Rome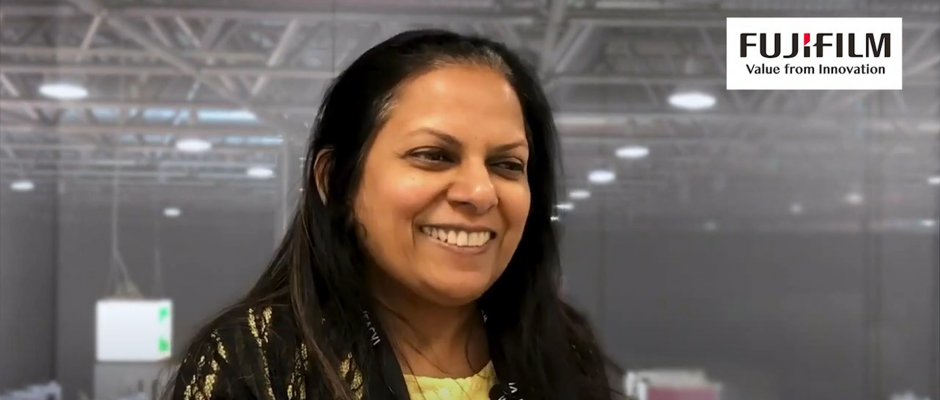 Dr. Dewyani Chowdhury, paediatric cardiologist in Pennsylvania